Vertical lamella curtains are curtains made of vertical fabric strips that can be moved to the sides. The strips rotate around their axis (180 degrees).
The curtain is an ideal solution for offices, but it is also suitable for homes due to its practical and minimalist features.
The lamella curtain is very easy to maintain by cleaning it with just a damp cloth. It is also suitable for special shaped windows.
Controls: it is possible to operate by chain or electric drive.
Fabric selection
Semi-blackout fabric – wide range of colors

Flame retardant fabric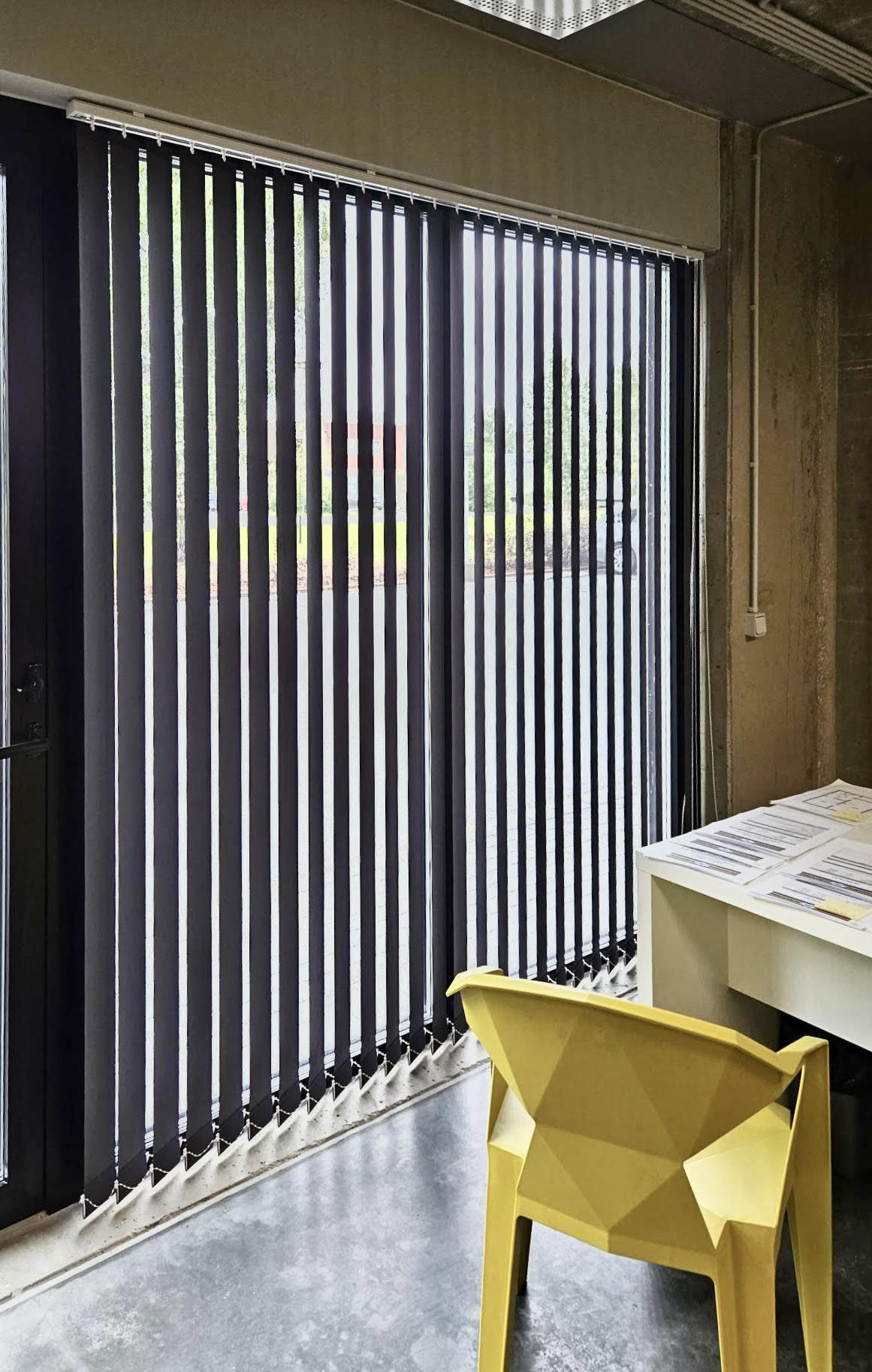 HINNAPÄRING
Soovid oma kodu või töökoha ilmet värskendada?
Kirjuta meile oma soovidest ja küsi hinnapakkumist!