Roman curtains | Roman shades
Soft falling fold textile curtains made for different systems. Roman blinds are a decorative blind option forming soft pleats when raised and hanging flat when lowered.
If you want to keep a minimalist line then Roman curtains are a good option for both home and public spaces. Roman blinds are preferred as independent window coverings in the kids room and dining room, and as a blackout covering in addition to other curtains in the living room and bedroom. In both cases it is possible to achieve a very beautiful and cozy result.
In terms of its functionality, the Roman curtains most closely resemble blinds but the Roman curtain gives the room a softer and cozier look than blinds.
Roman curtains are made of both thin and thicker fabric – it is important that the fabric folds well. Fireproof, moisture resistant and acoustic fabrics are also available.
Roman curtains can also be motorized – we offer systems with a Somfy motor.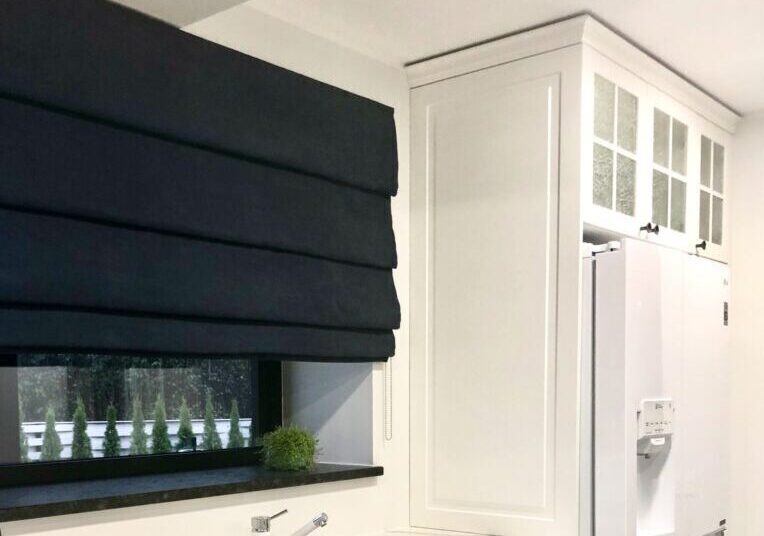 Welcome to HarmTex cosy curtain salons in Pärnu and Tallinn!
Open weekdays at 10:00-17:00
HARMTEX CURTAIN SALON IN TALLINN
Väike-Järve Business House
Pärnu mnt 186, Tallinn
Phone: +372 5343 3480
HARMTEX CURTAIN SALON IN PÄRNU
Waldofi Business Building (Ärimaja)
Suur-Jõe 63, Pärnu
Phone: +372 5199 9807
HARMTEX CURTAIN BUS
Book the mobile curtain salon visit today!
Book the Curtain Bus visit by phone +372 53 433 480.
Planning to refresh the look of your home or workplace?
Describe your ideas and needs and let`s book a consultation or a curtain bus visit!